STM and Winsor & Jerauld:
Your Single-Source Tenter Frame Solution
Since 1896, Winsor & Jerauld has worked with companies to maximize tenter performance, contributing to improved production efficiencies and reduced costs. In 2011, Southeastern Textile Machinery acquired the assets of Winsor & Jerauld / Gessner Industries. We continue to provide a single source for all your tenter needs, with everything from complete tenter/dryer systems and spare parts to on-site clip maintenance..
With more than 110 years of experience, we provide cost-effective tentering solutions for companies across a broad range of industries including textiles, plastics, non-wovens, pharmaceuticals, geotextiles, coating, and laminating.
Please have a look at our products and services below. If you have any questions don't hesitate to contact us at info@wjtenter.com.
Custom-designed parts, proudly made in the USA.
We can provide parts for many makes and models of tenters — domestic and foreign. If you need a specialty, hard-to-find part, we'll produce it to the manufacturers' specification. Just let us know what you need, and we will make it happen. Below you will see some examples of our most popular clips, pin plates, rails, and chains.
12M Clip:
44 Merc Clip:
NL 14 Clip Roller:
NL 14 Clip Roller:
NL 14 Pin Slide:
Fabricated Rail:
Fabricated Rail with clip:
Additional Parts Available:
Bronze Split Nuts (Winsor & Jerauld, Marshall and Williams, Van Vlaanderen, etc.)
Intermediate saddles
Gears
Gear cases
Cross screws
Tenter rail casings
Bronze top rail casings
Bronze "J" wear pieces
Bronze rail insert wear strips
Vertical shafts (W&J T-4, T-6, T-8)
Clip openers
Sprocket rings
Chain Shoes
Bearings, seals, etc.
We're here to serve you.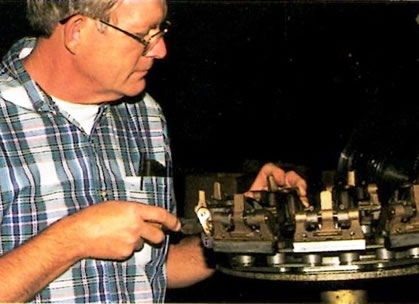 Whether it's on-site at your facility, or at our location, we offer extensive experience and expertise in:
Repair of tenter clip / chain — including cleaning and filing
In-plant file service of all brands of clips
In-plant inspection of tenter and chain
Consulting for tenter-related issues to improve performance while reducing costs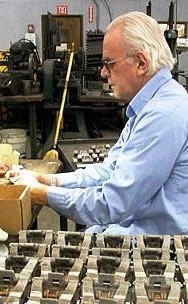 We're here for your custom tenter frame system.
We'll analyze your application and design/build a system for your specific needs. These include:
Complete finishing ranges
Tenter / dryer systems (with or without emissions control)
Tenter frames (new and rebuilt) – Horizontal and Vertical (including pin tenter frames for upholstery, carpet, and a variety of knit fabrics
T-99 Horizontal Tenter Frame:
Vertical Tenter Frame:
Vertical Tenter Frame:
Film Tenter Frame:
Film Tenter Frame:
Film Tenter Frame:
We're here to help.
Manufacturing operations are running lean these days and successful companies are increasingly focusing on getting peak performance from their tenters. We offer these Technical Tips to help companies tweak their tenter systems to operate most efficiently, while minimizing equipment breakdowns and associated waste.
Please contact us if you have any specific technical questions about your own tenter systems or if you are looking for a solution to a specific problem. We'll be more than happy to discuss your situation and offer free advice. And If we don't have the answer we'll make the time to find it. After all, we've worked with companies to provide cost-effective solutions for more than 110 years.